Expect opposition [I Peter 4]
Well, we are going to have a fairly tough time. Locally, it appears that my town is going to be a refugee centre. This led to a very scary conversation at lunchtime, when a Singhalese colleague who has just come from the UK made the comment that the Christians and Yezhadis and Amalites have fled to Assad's part of Syria and are not leaving, because Assad won't kill them and Putin's Russians are on the ground there.
And that the "refugees" are mainly Sunni: and not merely Sunni but fundamentalists. Who will not integrate. And we are buying trouble by bringing them in.
The most frightening comment was that he could say this, because he comes from that general part of the world. If we say this, we are accused of racism. Which is becoming career limiting: the medical council now requires, to their shame, cultural competence.
The question then is what do we do? How do we react?
The end of all things is at hand; therefore be self-controlled and sober-minded for the sake of your prayers. Above all, keep loving one another earnestly, since love covers a multitude of sins. Show hospitality to one another without grumbling. As each has received a gift, use it to serve one another, as good stewards of God's varied grace: whoever speaks, as one who speaks oracles of God; whoever serves, as one who serves by the strength that God supplies—in order that in everything God may be glorified through Jesus Christ. To him belong glory and dominion forever and ever. Amen.

Beloved, do not be surprised at the fiery trial when it comes upon you to test you, as though something strange were happening to you. But rejoice insofar as you share Christ's sufferings, that you may also rejoice and be glad when his glory is revealed. If you are insulted for the name of Christ, you are blessed, because the Spirit of glory and of God rests upon you. But let none of you suffer as a murderer or a thief or an evildoer or as a meddler. Yet if anyone suffers as a Christian, let him not be ashamed, but let him glorify God in that name. For it is time for judgment to begin at the household of God; and if it begins with us, what will be the outcome for those who do not obey the gospel of God? And

"If the righteous is scarcely saved, what will become of the ungodly and the sinner?"

Therefore let those who suffer according to God's will entrust their souls to a faithful Creator while doing good.

(1 Peter 4:7-19 ESV)
Well, the first thing is to not be shocked. If we expect that good can be done without opposition, then we are foolish. We can be expected to be shunned: the local mayor, who is a creature of the left, calls any suggestion that this could cause difficulties the work of bigots. Despite some of us having seen what happens when you have refugees arrive to your health system, your housing system… and my experience was with Bosnians and Serbs who integrated, and also Somalis, who did not.
The second thing is to care for our own. To keep our churches going. To serve the brothers ands sisters of faith. To keep glory in the church. To not let the church become progressive (or Tory) politics with a cross.
And in trouble for Christ, rejoice. For it may mean that we will be accounted with the heroes of the faith. Who are numerous, who allow us to praise God. And whom are from every time and nation.
The Ugandan martyrs were killed by a tyrant who was influenced by both his Islamic friends and his sexual predation: he considered young men in his court as his sexual partners.
Martyrs of Uganda, group of 45 Anglican and Roman Catholic martyrs who were executed during the persecution of Christians under Mwanga, kabaka (ruler) of Buganda (now part of Uganda), from 1885 to 1887. The 22 African Roman Catholic martyrs were collectively beatified by Pope Benedict XV in 1920 and canonized by Pope Paul VI on October 18, 1964. Their feast day is June 3.

The first Roman Catholic missions to Bantu-speaking Africa were established by the White Fathers Mission in 1879. Christians were tolerated by the kabaka Mutesa I, but his successor, Mwanga, launched a campaign against them. Mwanga massacred the Anglican missionary bishop James Hannington and his colleagues in October 1885. St. Joseph Mukasa, an important member of the royal household, reproached the kabaka for the massacre, and, on November 15 of that year, Mwanga had Joseph beheaded.

The Christian pages under Joseph's guidance became the next victims. Mwanga, having learned that they had received religious instruction from the page St. Denis Ssebuggwawo, ordered that all the youths be arrested. St. Charles Lwanga, Mukasa's successor, then secretly baptized those boys who had only been catechumens. The following day they were herded away to the village of Namugongo. Three of them were murdered en route (St. Pontian Ngondwe, a soldier, and the royal servants Athanasius Bazzekuketta and Gonzaga Gonza). All the survivors, as recorded by Father Lourdel, superior of the Roman Catholic mission to Uganda, were imprisoned for a week. With the exception of St. Mbaga-Tuzinde, who was bludgeoned by his own father, the pages were burned alive on June 3, 1886: Saints Ambrose Kibuka, Anatole Kiriggwajjo, Achilles Kiwanuka, Mugagga, Mukasa Kiriwawanvu, Adolphus Mukasa Ludigo, Gyavira, and Kizito. The soldiers and officials Saints Bruno Serunkuma, James Buzabaliawo, and Luke Banabakintu were martyred with them.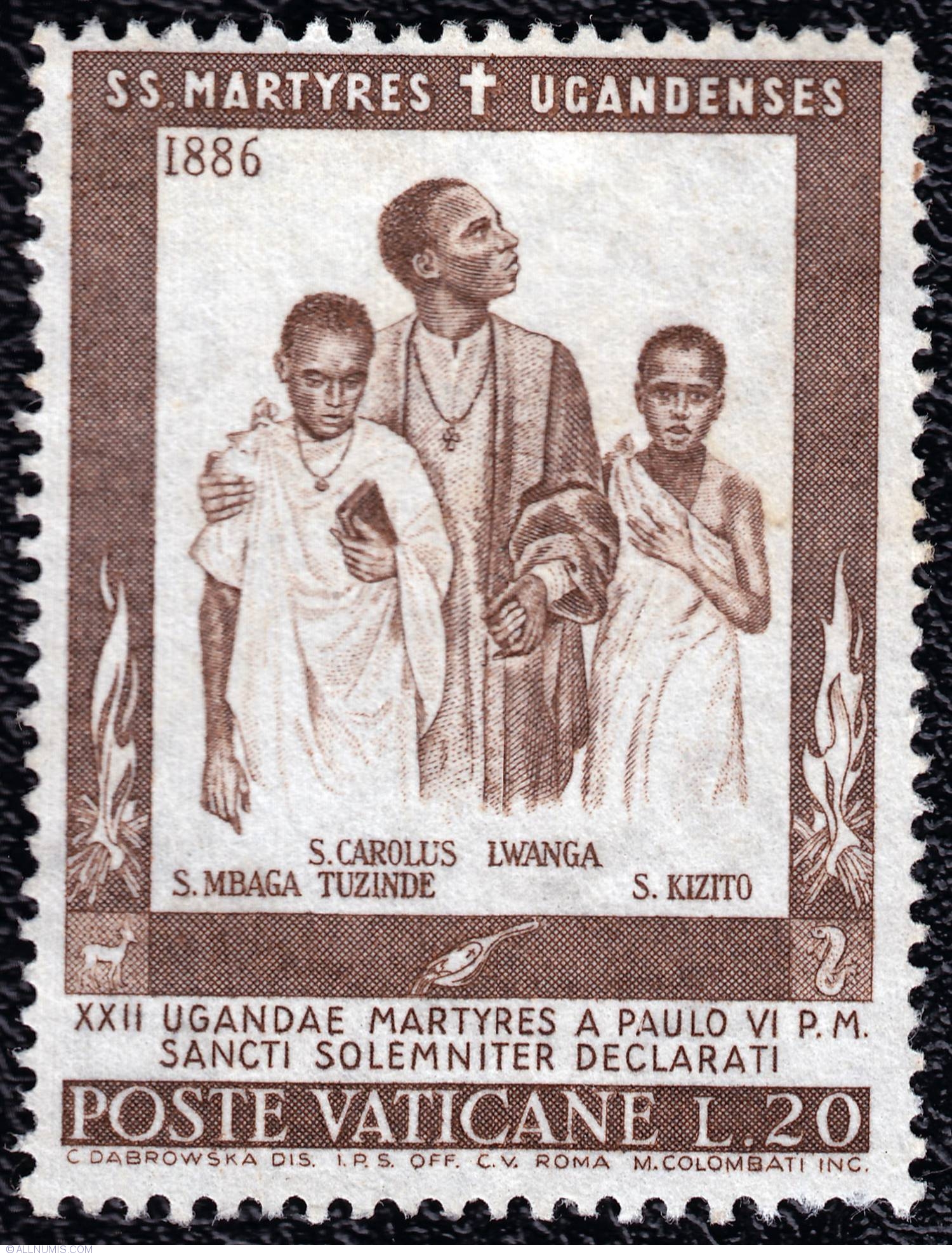 We may face this again. But fear not: there are worse fates, and craven cowardice is one of them.
Most of the serious SJWs that you encounter are people who have had very difficult childhoods and have been dealt unfortunate hands by fate. It's not at all uncommon that if you go to an SJW-heavy site you will see that most of the commentators will talk openly about the drugs that they're on. They're almost all diagnosed with some form of depression or anxiety or something. So, they're very, very fearful people, and reality is simply too much for them, and so they retreat into a fantasy land, and then they attempt to make that fantasy land real in the same way that advertising companies do.

You know, if you just keep telling yourself that you're really a girl then eventually maybe you and people around you will start to believe it. It's totally insane. It's not true, but they're basically trying to fake it until they make it, never mind that they're never, ever going to make it.

…

There are times when you're going to suffer for speaking the truth. There are times when you're going to lose opportunities or you're going to have negative experiences as a result, but the reward that comes from the self-confidence and self-respect of knowing what you said was true and it doesn't matter that 100 other people are claiming that there are not 4 lights, but 5 when you can see that there are 4 right there is worth it.

The thing that is so important is that each person who stands up and says no inspires numerous others. Maybe it's 1 other, maybe it's 100 others. You don't know, and a lot of times you won't even know what sort of positive impact you're having on others. But that's why I think it's important to look to those who are already doing it, see how they're doing it, and then learn from them.
Keep the faith. Speak truth. Care for the brothers.
And expect opposition.