Love, Hate, or the Russians did it [John 15]
There is a very long introduction to the text today, and it comes from a pagan. Because ESR has a good memory, and he summarizes the tactics of hate.
ESR is American. He makes the observation that the last three enemies of the USA: the NSDAP, the CCCP and ISIS, use ideology or memetic warfare. The NSDAP used the German American Societies, ISIS the council for american islamic relations and the Soviets… just subverted any progressive they could, spreading disinformation.
But the Soviets, following the lead of Marxist theoreticians like Antonio Gramsci, took very seriously the idea that by blighting the U.S.'s intellectual and esthetic life, they could sap Americans' will to resist Communist ideology and an eventual Communist takeover. The explicit goal was to erode the confidence of America's ruling class and create an ideological vacuum to be filled by Marxism-Leninism.

Accordingly, the Soviet espionage apparat actually ran two different kinds of network: one of spies, and one of agents of influence. The agents of influence had the minor function of recruiting spies (as, for example, when Kim Philby was brought in by one of his tutors at Cambridge), but their major function was to spread dezinformatsiya, to launch memetic weapons that would damage and weaken the West.

In a previous post on Suicidalism, I identified some of the most important of the Soviet Union's memetic weapons. Here is that list again:

There is no truth, only competing agendas.
All Western (and especially American) claims to moral superiority over Communism/Fascism/Islam are vitiated by the West's history of racism and colonialism.
There are no objective standards by which we may judge one culture to be better than another. Anyone who claims that there are such standards is an evil oppressor.
The prosperity of the West is built on ruthless exploitation of the Third World; therefore Westerners actually deserve to be impoverished and miserable.
Crime is the fault of society, not the individual criminal. Poor criminals are entitled to what they take. Submitting to criminal predation is more virtuous than resisting it.
The poor are victims. Criminals are victims. And only victims are virtuous. Therefore only the poor and criminals are virtuous. (Rich people can borrow some virtue by identifying with poor people and criminals.)
For a virtuous person, violence and war are never justified. It is always better to be a victim than to fight, or even to defend oneself. But 'oppressed' people are allowed to use violence anyway; they are merely reflecting the evil of their oppressors.
When confronted with terror, the only moral course for a Westerner is to apologize for past sins, understand the terrorist's point of view, and make concessions.

As I previously observed, if you trace any of these back far enough, you'll find a Stalinist intellectual at the bottom. (The last two items on the list, for example, came to us courtesy of Frantz Fanon. The fourth item is the Baran-Wallerstein "world system" thesis.) Most were staples of Soviet propaganda at the same time they were being promoted by "progressives" (read: Marxists and the dupes of Marxists) within the Western intelligentsia.

The Soviets consciously followed the Gramscian prescription; they pursued a war of position, subverting the "leading elements" of society through their agents of influence. (See, for example, Stephen Koch's Double Lives: Stalin, Willi Munzenberg and the Seduction of the Intellectuals; summary by Koch here) This worked exactly as expected; their memes seeped into Western popular culture and are repeated endlessly in (for example) the products of Hollywood.

Indeed, the index of Soviet success is that most of us no longer think of these memes as Communist propaganda. It takes a significant amount of digging and rethinking and remembering, even for a lifelong anti-Communist like myself, to realize that there was a time (within the lifetime of my parents) when all of these ideas would have seemed alien, absurd, and repulsive to most people — at best, the beliefs of a nutty left-wing fringe, and at worst instruments of deliberate subversion intended to destroy the American way of life.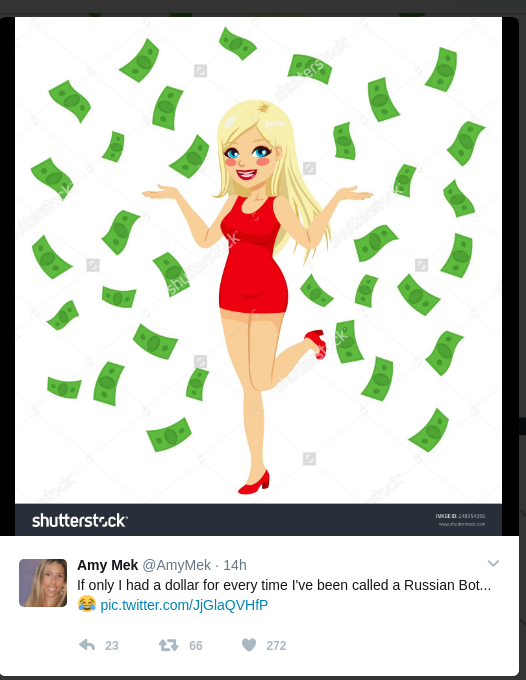 It is not the Soviets now. It is the Soviet memes, living after the death of the Communists, and weaponized by the new left (who embrace Islam) and by the new conservatives (who hate Islam, but embrace globalism). Both find tyrants easier to deal with than a free people. And both hate Christ. But the world always hates Christ.
John 15:12-27

12"This is my commandment, that you love one another as I have loved you. 13No one has greater love than this, to lay down one's life for one's friends. 14You are my friends if you do what I command you. 15I do not call you servants any longer, because the servant does not know what the master is doing; but I have called you friends, because I have made known to you everything that I have heard from my Father. 16You did not choose me but I chose you. And I appointed you to go and bear fruit, fruit that will last, so that the Father will give you whatever you ask him in my name. 17I am giving you these commands so that you may love one another.

18"If the world hates you, be aware that it hated me before it hated you. 19If you belonged to the world, the world would love you as its own. Because you do not belong to the world, but I have chosen you out of the world — therefore the world hates you. 20Remember the word that I said to you, 'Servants are not greater than their master.' If they persecuted me, they will persecute you; if they kept my word, they will keep yours also. 21But they will do all these things to you on account of my name, because they do not know him who sent me. 22If I had not come and spoken to them, they would not have sin; but now they have no excuse for their sin. 23Whoever hates me hates my Father also. 24If I had not done among them the works that no one else did, they would not have sin. But now they have seen and hated both me and my Father. 25It was to fulfill the word that is written in their law, 'They hated me without a cause.'"

26"When the Advocate comes, whom I will send to you from the Father, the Spirit of truth who comes from the Father, he will testify on my behalf. 27You also are to testify because you have been with me from the beginning."
The love we have is shown in that we live for each other. We put the needs of the other in front of our own. We do this imperfectly, for we are fallen. As Christ noted, it is right and proper to honour those who fall to save their comrades. We call such heroes, and we hold their name in esteem.
Unless we are broken, subhuman Orcs, well trained by the memes of Gramsci and his lizard men.
But the world will hate this. It hated Christ. It will hate us. Do not expect the praise of the elite: if you get it, as Trump did when he bombed Syria, you are probably making a mistake. The narrative of the elite is a narrative of lies, of disinformation. Do not fall for it.
And no, the Russians did not do it. They were serving a Master who almost led them to autogenocide. They now serve Christ.