To love the law is to hate lawyers [Rom 3]
Not all lawyers, you protest… not all of them. Perhaps. We need such, to keep the tyranny of judges off our backs. The law is too complicated for a lay person, and judges, when the law as written is inconvenient, just make it up.
Judicial activism is a poison. It is how abortion became a 'right' in the USA (Roe v Wade) and how fake marriage was made legal Time to ignore them. And another reason I am glad I live in a country where Parliament can trump the courts.
"The district court judge in Hawaii, who was a fellow law graduate of Harvard law school with former President Obama – and, in fact, Obama was in Hawaii yesterday before the decision was issued, so some people have speculated on the coincidence of that. But he issued a decision that blocks the ability of anybody to enforce the order anywhere," Barnes said. "So he went beyond just the district of Hawaii. He said no state can enforce it. Nobody in any part of the country can enforce it. Nobody anywhere in the administration can enforce it. He issued what's called a nationwide injunction, and it precludes any application of the order, pretty much, on any aspect of the order, pretty much, until there's further review."

"His basis for doing so was an extraordinary interpretation of the right to travel and the freedom of association, which before, has only been associated with U.S. citizens," Barnes continued. "Every court decision in the 200 years prior to this has said that people who are not citizens of the United States, who are not present within the United States, have no First Amendment constitutional rights. The Constitution doesn't extend internationally to anybody, anywhere, anyplace, at any time. Instead, this judge said it did, as long as you had a university here who wanted to assert, quote-unquote, the foreigner's rights, or you had some physical person here. In this case, it was one of the leading Muslim imams in Hawaii; he wants to bring over various family and friends from the Middle East."

"The Hawaii judge's decision says he has a First Amendment constitutional right to do so because he's Muslim. It was one of the most extraordinary interpretations of the Establishment Clause of the First Amendment ever given, which is that because these are Muslim countries that were banned where the issue of terror arises from that that meant they had a special right to access the country and visit the country," he said.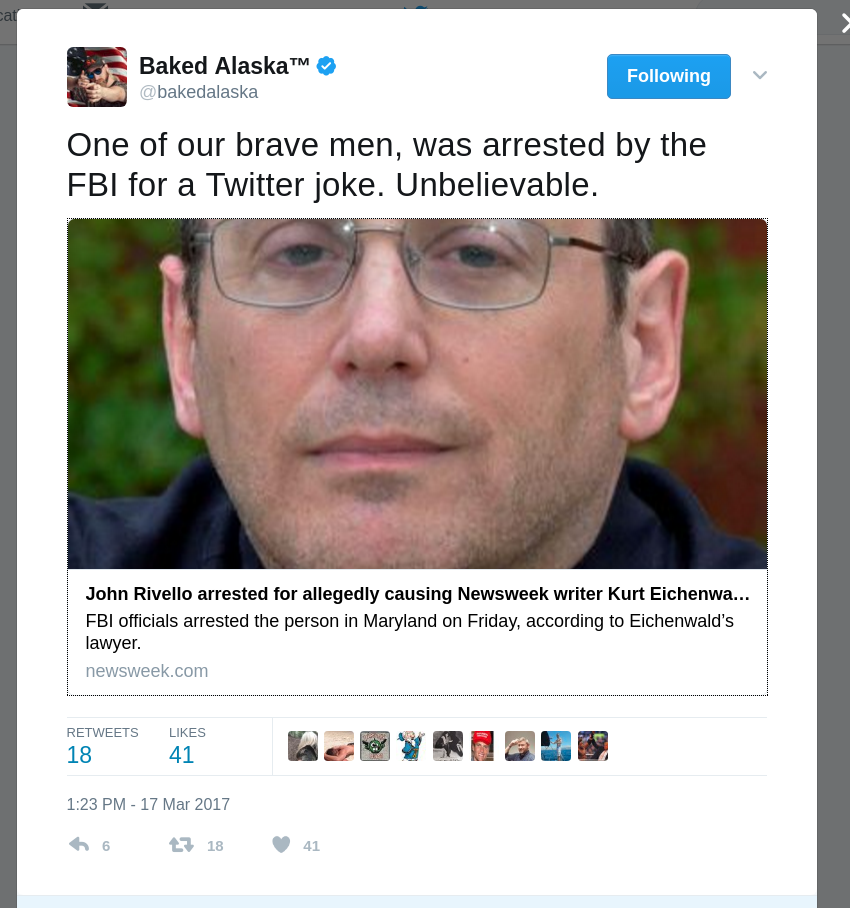 For these lawyers ruin the law, and the law is good. The law is within us, for we are made in the image of God, and God created a lawful universe, one where things are predictable, and once it was perfect… until the rebellion and fall. Since then there has been no perfection.
Romans 3:19-31

19Now we know that whatever the law says, it speaks to those who are under the law, so that every mouth may be silenced, and the whole world may be held accountable to God. 20For "no human being will be justified in his sight" by deeds prescribed by the law, for through the law comes the knowledge of sin.

21But now, irrespective of law, the righteousness of God has been disclosed, and is attested by the law and the prophets, 22the righteousness of God through faith in Jesus Christ for all who believe. For there is no distinction, 23since all have sinned and fall short of the glory of God; 24they are now justified by his grace as a gift, through the redemption that is in Christ Jesus, 25whom God put forward as a sacrifice of atonement by his blood, effective through faith. He did this to show his righteousness, because in his divine forbearance he had passed over the sins previously committed; 26it was to prove at the present time that he himself is righteous and that he justifies the one who has faith in Jesus.

27Then what becomes of boasting? It is excluded. By what law? By that of works? No, but by the law of faith. 28For we hold that a person is justified by faith apart from works prescribed by the law. 29Or is God the God of Jews only? Is he not the God of Gentiles also? Yes, of Gentiles also, 30since God is one; and he will justify the circumcised on the ground of faith and the uncircumcised through that same faith. 31Do we then overthrow the law by this faith? By no means! On the contrary, we uphold the law.
We should love and keep the law because it is good and what it states is for our benefit. It helps us and our nation if women are wed, to husbands that are faithful, and raise their children in joy and safety. It helps if there is no fraud or theft or murder. There is no law against peace, goodnees, gentleness and self control.
But there are lawyers who make traditions banning such things.
Because of the narrative.
Shun the narrative: it is stained with our broken nature. Accept instead, that the only way we gain peace in this life and salvation from the evil we have ourselves done is through Christ, who paid the penalty for us.